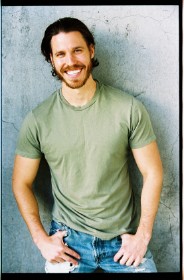 Jet Thomason (Creator) graduated with a BFA in musical theatre in 2002. Immediately after graduation, he moved to New York City to pursue a career in the musical theatre industry. He has performed at multiple regional theatres around the country. Some of his favorite credits include: A Chorus Line (Zach), The World Goes 'Round (Man 2), Joseph...Dreamcoat (Ruben/Pharaoh), La Cage Aux Folles (Hanna), Godspell (Jesus), and Damn Yankees (Rocky). Jet was also a principal singer on a cruise ship that traveled all over the world, and he recently returned from the North American tour of the musical Evita, in which he was the understudy for Che. He has performed in the New York workshop productions of Up in the Air (with Hunter Foster, John Tartaglia, and Kelli O'Hara), The Count of Monte Cristo, and Sleepy Hollow: the Musical (1st national recording). In addition to creating N.Y. Libretto, Jet has written three full-length screenplays, four short films, an educational/humorous journal, and most recently, "The New York Actor's Survival Guide," a book written by an actor for an actor.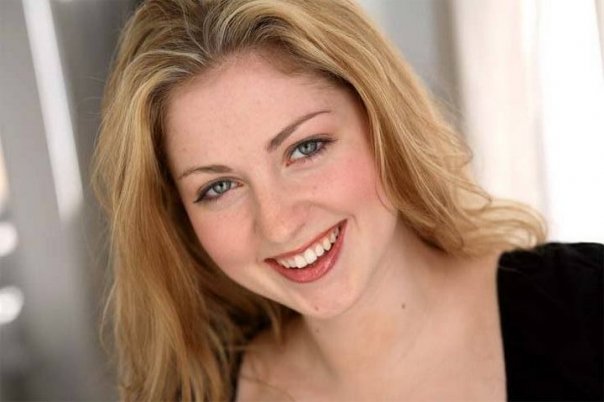 Malia Tippets was born and raised in Portland, Oregon and soon thereafter made her way to New York to pursue a degree and career in Musical Theatre. After earning a B.A. in Theatre from Marymount Manhattan College she was cast in the role of Eva in the National Tour of the hit broadway musical Evita. Since then, she has performed in various Off-Broadway venues, including the annual concert series Broadway's Rising Stars at Town Hall. She currently resides in Osaka, Japan where she is performing the role of Elphaba in the Universal Studios Japan production of Wicked.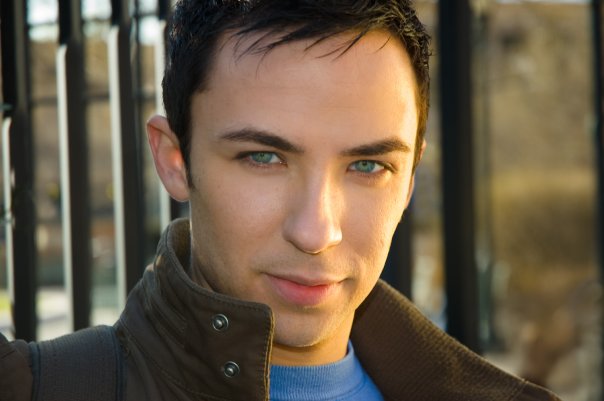 Buddy Flowers earned his B.F.A. from the University of Akron, where he was originally a Music Performance major with a focus on Classical Woodwinds. After attending Ballet and Modern dance class, and performing in a student choreography workshop at the University, he decided to switch his focus, and he began to work with his passion for dance. While in Akron Ohio, he performed in the Ohio ballet as a guest artist in works like
The Rite of Spring
and
Play Ball
. He also performed as a soloist in
City and Bounce
by Jennifer Muller, director of
Jennifer Muller: The Works in New York City
. His first professional job in musical theatre was as Mister Mistoffelees in Carousel Dinner Theatre's production of
Cats
. For the next year he performed on Holland America Cruise Line as a dancer and was dance captain. In
Evita
, which was restaged by original Broadway choreographer Larry Fuller, he toured North America as the Tango Dancer. Some of his regional credits include:
Beauty and the Beast
at the Ordway Performing Arts Center,
A Chorus Line
as Larry with original choreography by Billy Johnstone,
Swing!
as the West Coast Male,
La Cage Aux Folles
with original choreography staged by Casey Colgan,
Guys and Dolls
,
Singin In the Rain
, and
All Shook Up
at the Ogunquit Playhouse. Buddy is a member of the Actor's Equity Association, and continues to perform and train as a musical theatre performer while currently residing in New York City.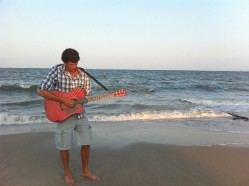 Jonathan Walsh is from Yorktown, VA. He graduated from Elon University in 2002 with a B.F.A. in Music Theatre. He moved to NYC in 2003 and began his pursuit of a career on the stage. His credits include:

The Last Five Years

(Jamie),

The Rainmaker

(Jimmy),

Damn Yankees

(Joe Hardy),

Once Upon a Mattress

(Prince Dauntless),

Twelve Angry Men

(Juror #3), and the ensembles of

Jesus Christ Superstar

(Starring Ted Neeley and Corey Glover),

The Lost Colony

,

La Cage Aux Folles

,

Fame

and

Civil War

. He has been writing songs since 1998 recording his first solo album in 2003 entitled "Keeper of a Dream." He has played venues throughout New York City and is releasing his first single, entitled "Indeed," at the end of August. He looks forward to the production of his first full band album in the fall. He would like to thank Jet for always being one of his biggest fans and for the generous opportunity that was given to him. Finally, Jonathan would like to give thanks to his family (Cathy, Ray and Patrick) who are always at the heart of who he is. You can find Jonathan at
his fan page on Facebook, or you can click on the link below. Thanks for the support!
myspace.com/keeperofadream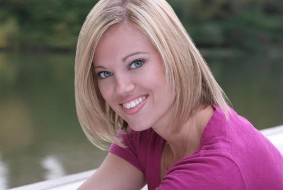 Nikki Allred has always been involved and inspired by the art of dance and theatre. Since she was a toddler, she has been training and performing in multiple areas of dance. After graduating high school, she went on to pursue her degree in dance at West Texas A&M University, under the direction of Neil Hess. There, she performed with the Lone Star Ballet and traveled throughout the state and neighboring states. Once she had completed all of her prerequisites, she graduated with a BFA. After college, she spent some time performing, but not long before the big city started calling her name. Living the life of a starving artist, she auditioned, trained, and studied to perfect her craft and do what so many others move there to do. While in New York, she was not only able to expand her dance knowledge, but also her voice and acting skills. She performed in numerous benefits and shows but also continued her work for multiple regional theatres for many musical productions. Some of those productions include Carousel (Louise), 42nd Street (Lorraine), Girls Night the Musical (Sharon), The Who's Tommy, and Beauty and the Beast.

Though New York was a great city and a great place for an artist to practice, she was drawn to South Florida. It is here in Fort Lauderdale where she currently resides and still pursues her career as a professional dancer, but also as a dance instructor and choreographer for children's shows. Dancing with a new company called Joi Sreet Dance, under Anthony Raphael, and looking forward to playing her first big lead as Ivy Smith in On the Town, she couldn't be happier. Nikki loves living beside the love of her life and waking up daily knowing that she will have an opportunity to dance and feel truly fulfilled in her life.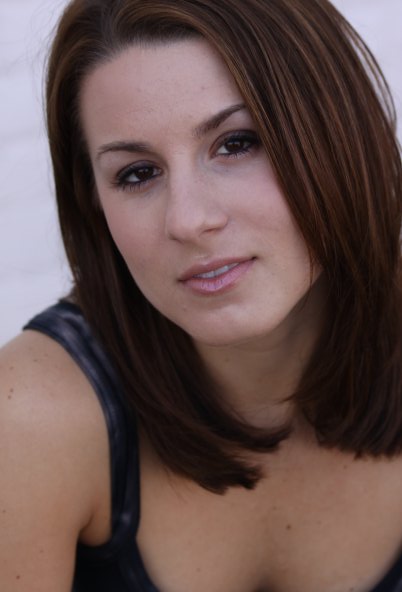 Stephanie Barnum is currently in the National Tour of Mamma Mia! performing the role of Ali and understudying the role of Sophie Sheridan. Previously she appeared as Cosette in Les Miserables at Northern Stage in Vermont, Edwina in the workshop of Dear Edwina at the Daryl Roth 2 Theatre in NYC, and in Maury Yeston's Phantom at North Carolina Theatre. Other credits include Evita (Mistress), Urinetown (Hope Cladwell), Parade (Iola Stover), Fiddler on the Roof (Hodel), Guys and Dolls (Sarah Brown), and Joseph (Narrator). She is signed with the Fifi Oscard Agency and holds a Bachelor of Music degree in Vocal Performance (Music Theatre) from NYU.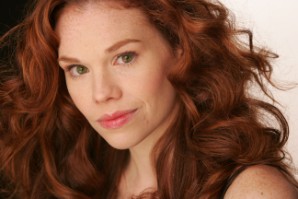 Summer Broyhill is originally from Marietta, GA and holds a Bachelor of Music in Musical Theater from Florida State University. Broadway: Hairspray. National Tours: Hairspray, I Love A Piano. Regional: Tarzan (Jane; post-Broadway regional premiere), Kiss Me, Kate (Lilli Vanessi/ Katherine; opposite Davis Gaines), Married Alive (Erin), Chicago (Roxie Hart), Oklahoma! (Laurey/ Dream Laurey), Anything Goes (Bonnie), Sweet Charity (Helene) and several productions with Sacramento Music Circus and Georgia Shakespeare Festival. Summer currently resides in New York where she has appeared at the York Theater Company, Ars Nova, in the At This Performance concert series, and as a guest host of Big Night Out. She is not a celebutante, and has therefore also occasionally been known to serve a vegan burger or sit on the occasional baby to make those New York City ends meet. She is eternally grateful to her fiance, Mehdi, for telling her she's pretty and talented when all signs seem to point to the contrary.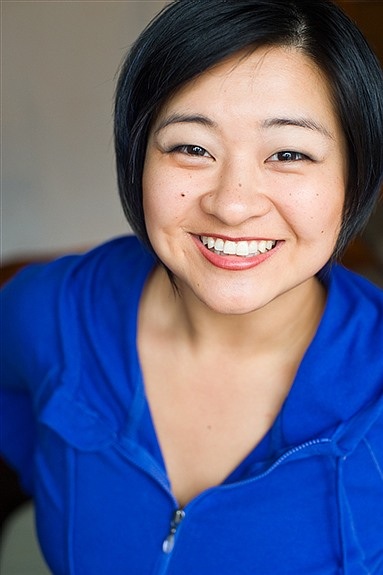 Lindsay Gee was born and raised in Houston, TX and graduated with a BFA in Musical Theatre from The University of Oklahoma. Favorite performing credits: Little Shop of Horrors (TUTS), Miss Saigon (TUTS), A Chorus Line (Hawaii Tour), Ragtime (Music Theatre of Wichita), The Wedding Singer (Gateway Playhouse), Singin' in the Rain (Nat'l Tour), The King and I (Carousel DT), The Public Sings (NY City Center). She also dances with a modern company called Suchu Dance. She also enjoys Square dancing and making piñatas.
Alexis is thrilled to be a part of N.Y. Libretto! Favorite credits include the national tour of Evita, Sally Bowles in Cabaret, and Nikki in Sweet Charity. She loves sharing her time between NY and California and also has a passion for working with children. As always, much love to Mom, Dad, and Cameron.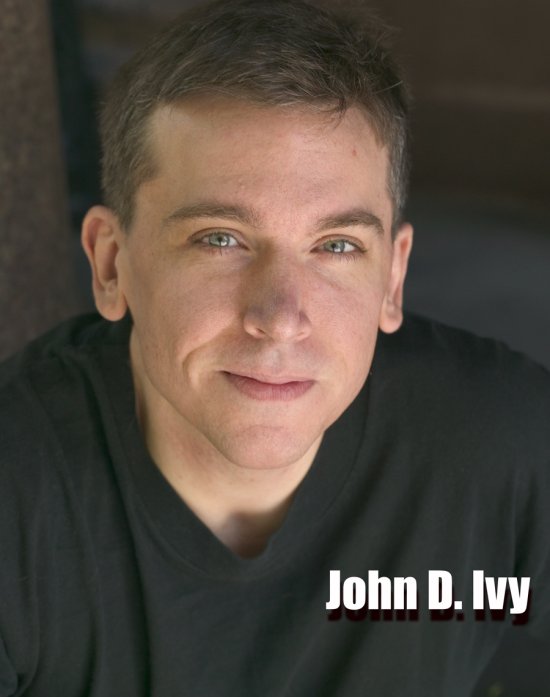 John D. Ivy is a theatrical artist currently residing in New york. He is a composer and sound designer, as well as technical director at Manhattan Children's Theater. For more information, and some interesting projects he has done, check out his website.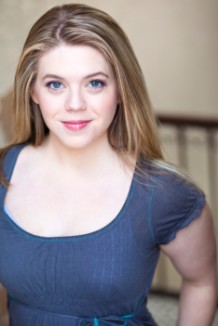 Kacie Kelly currently lives in New York City. She graduated with a BFA in Music Theatre from Elon University in 2006. Regional Credits include White Christmas, Quilters, Gypsy, The Taffetas, Brigadoon, Joseph and the Amazing Technicolor Dreamcoat and To Kill a Mockingbird (the Alliance Theatre). Other Credits: Songs for a New World, Jane Erye, and a national commercial for United Telephone.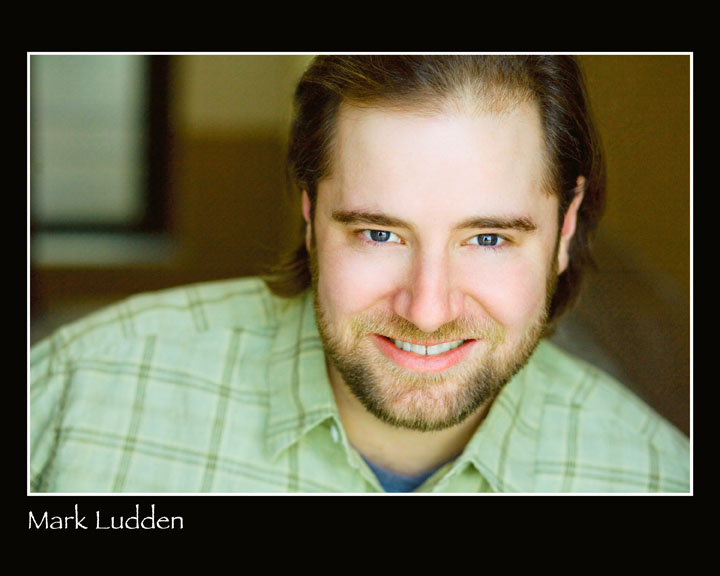 Mark Ludden graduated from Elon University in 2002 with a BFA in Music Theatre. Since moving to Astoria, New York City in 2004 he has worked for numerous companies regionally including Merry-Go-Round Playhouse (Les Mis, The Producers, Miss Saigon), Arkansas Rep. Theatre (Les Mis), Heritage Rep. Theatre (Sunday in the Park with George, South Pacific, How to Succeed in Business Without Really Trying), and The Lost Colony. Mark toured North America in 2007/2008 with Troika's EVITA National Tour. His favorite roles include Jean Valjean, Franz Liebkind and John Borden. Mark wants to thank Jet and offer his congratulations on a job well done with N.Y. Libretto.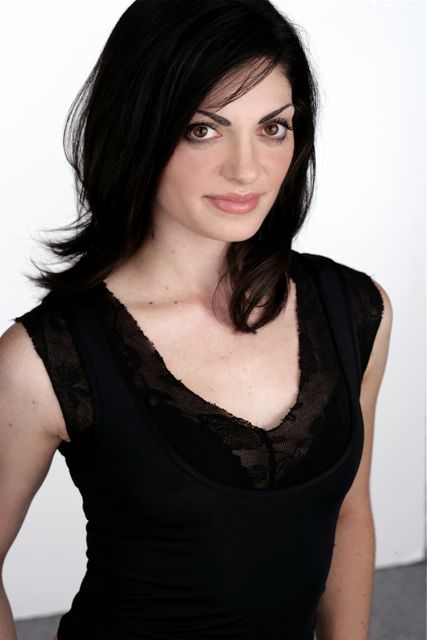 Dana Maddox has performed in the national tour of

The Music Man

and

Annie Get Your Gun

, and regionally in such shows as

On the Town

,

A Chorus Line

,

Westside Story

,

Fiddler on the Roof

,

Beauty and the Beast

,

George M!

,

King and I

,

Singin' in the Rain

, and

Jesus Christ Superstar

. She has directed/choreographed

All Shook Up

,

Wizard of Oz

, and

Honky Tonk Angels

for Jenny Wiley Theatre. She has choreographed such shows as

The Music Man

,

Nunsense

,

High School Musical

,

Disco Inferno

,

Little Shop of Horrors

,

Isn't it Romantic

, and

The Tommy Money Concert

. She was the assistant choreographer for the American Girl Theatre in New York City for

The American Girl Revue

and

Circle of Friends

.
www.danamaddox.com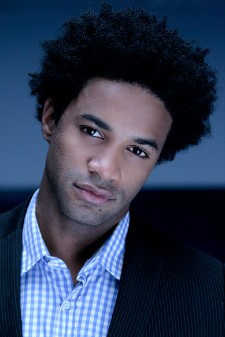 Ano Okera is a Jamaican-born performance artist/producer/playwright based in New York. He has appeared in the NBC hit series 30 Rock alongside Alec Baldwin and Tracy Morgan, and the ABC series Going To Extremes. His album "Groove" was launched to critical acclaim in New York and London where he frequently performs with his band. The title track from the album can be heard on Disc 2 of N.Y. Libretto. Stage credits include Angel in the hit Broadway show RENT, in addition to other major theatrical productions across the USA such as Dreamgirls, Hello Dolly, West Side Story, All Shook Up and a revival of Mama, I Want to Sing starring Melba Moore and Chuck Cooper. He was recently seen in the world premieres of Roses in The Water and Liddy's Baths, Potions and Sammiches and is delighted to be working on his first installment as a playwright entitled Finding Harlem Dawn.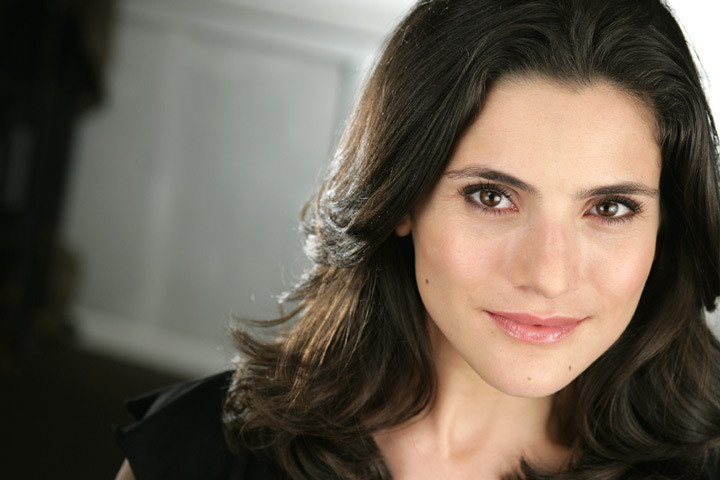 Eugenia Primis was born and raised in Anchorage, Alaska and made the big move to New York City in 2003 to pursue a career in Musical Theater. A musician her entire life, Eugenia began playing the cello at the age of 4 and has played in several orchestras including The Anchorage Symphony Orchestra and The Anchorage Opera Orchestra. Favorite past theatrical credits include, Eva U/S in the National tour of Evita, Elphaba in Universal Studios' production of Wicked, Mary Magdalene in Jesus Christ Superstar, and Cherie in Bustop. Eugenia just completed 6 months traveling the world while singing aboard the Azamara Journey which allowed her to pursue her two greatest passions, singing and traveling. Eugenia holds a BA in Business Marketing from The University of Alaska, and in 2001 she represented her great state as "Miss Alaska" in the Miss America Pageant in Atlantic City, NJ. She thanks her family and friends for their continuous support.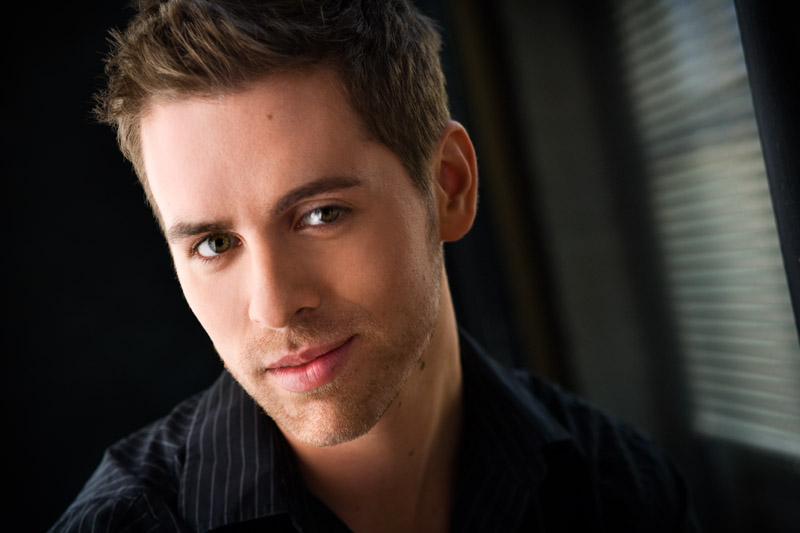 Ryan Sandberg began his career on the stage at the clearly versatile age of six. After making his debut as Hansel (of Hansel & Gretel fame) and also a cat, he continued to pursue his dream of working as a professional actor and dancer. He earned a Bachelor of Fine Arts in Dance Performance, and a Bachelor of Arts in Drama, from the University of California at Irvine. He booked his first job out of college after being in New York for only two weeks, with the North American Tour of Evita. He followed this with a job as a swing in Oklahoma! at the Paper Mill Playhouse, earning him his Equity Membership Candidate status. Not one day after closing night he found himself rehearsing for Ivan Jacob's Phantom..., which gave Eastern European audiences a taste of Ryan as the Dream Raoul. His latest endeavor has been a triumphant return to the Paper Mill Playhouse in On The Town. Once again swinging; putting his years of ballet training to good use; and receiving his highly sought after Equity Card. Currently he is doing various film projects including dancing on the CW's Gossip Girl, attempting to look important next to Kate Winslet in HBO's miniseries Mildred Pierce, the webseries Triceratops as Reggie Marris, and creating his own dance film currently titled Hush.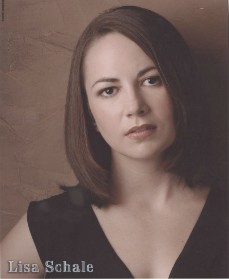 Lisa Schale-Drake is a Portland based actress. She has toured with the National Tours of Cats and Evita. She has also performed at numerous regional theatres around the US. She relocated from NYC to Portland over a year ago where she continues to perform for local professional theatres. During the day, she is a master instructor at Barre3. To learn more about Barre3, click on the link below.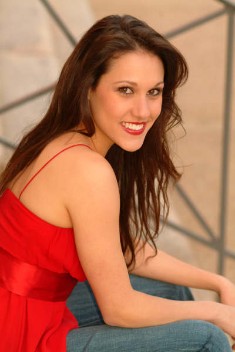 Elizabeth Stacey began her career in the arts as a ballet dancer, training with companies such as Miami City Ballet and Sarasota Ballet. She auditioned for Florida State University's Music Theater program on a whim and was accepted, so she decided to hang up her tutu and bust out the La Duca's. Four years later she earned a Bachelor of Fine Arts in Music Theater. Additional training includes Ann Reinking's Broadway Theater Project, to which she credits the spark of her passion for theater. Favorite regional credits include: Oklahoma! (Papermill Playhouse); Peggy Sawyer in 42nd St; Louise in Carousel; Lead Frug Dancer in Sweet Charity. National tours: Evita (Eva Peron u/s); and a few months after shooting this documentary, she was cast in the 1st National Tour of Grease, swinging the roles of Sandy, Patty, Frenchy, Cha Cha, Hand Jive Specialty, female (and sometimes in a pinch, male) ensemble. She is grateful to this business for introducing her to so many amazing people, especially her fiance, whom she met on tour! Her advice to aspiring performers: Trust your talent in times of self-doubt, because this career will inevitably make you question what you have to offer. And I'm sure you've heard this a million times - this business is NOT easy. BUT I believe if you always do what makes YOU happy and stay true to who YOU are, you will be fulfilled. BRAVO to the Jetster for making this magnificent documentary! I wish I'd had something like this when I was starting out.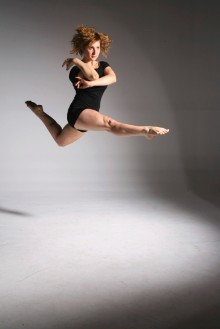 Mindy Upin is originally from the Chicago area. After completing her BFA in Dance from the University of Illinois, Urbana-Champaign, she became a member of Chicago's Zephyr Dance Company. Since moving to "The Big Apple," Mindy has been selected as a participant in several Mark Morris Dance Group Intensives; she was a dancer for The Yard's 2008 Bessie Schönberg Choreographic Residency on Martha's Vineyard, she has performed two world premiere pieces by Howard Katz and Belinda McGuire; and she has choreographed Stephen King High School: The Musical. Her performance experience includes NYC's River-to-River Festival with Monica Bill Barnes; (DTW) Dance Theater Workshop's dancenOw/NYC The Festival with Nicole Berger; TraumNovela, an alternative musical theater film; "If Only," a Sondre Lerche music video; and the musicals State Fair, Bye Bye Birdie, and The Music Man. Mindy has also performed with Shockra Arts, Fresh Blood Productions, Von Ussar Danceworks, The Ominous Cha Cha Theater Company, SOTU Productions, and Trainor Dance. Additionally, Mindy was recognized by Dance Magazine with an ENews exclusive interview and has been showcased as a style model. She has had the honor and privilege of working with artists including Donald Byrd, Andrea Miller, Benoit Swan Pouffer, Cherice Barton, Seán Curran, Monica Bill Barnes, Nathan Trice, Mark Dendy, Warren Adams, Max Stone, Alan Sener, Karen Gayle, Jason Winters, Wes Veldink, Yesid Lopez, Michael Garber, Lindsey Kelley, Celia Rowlson-Hall, and Caitlin Trainor. She was a member of the Steps Repertory Ensemble for two seasons and is currently the Rehearsal Director.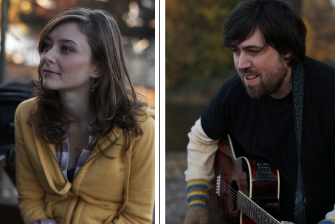 2/3 Goat (pronounced Two-Thirds Goat) is an NYC-based band with metrobilly tendencies. Their musical fusion of folk, blues, rock, and country summons the likes of Cash & Carter, with a contemporary spin. Their sound echoes their diverse roots of origin, Annalyse McCoy hailing from the hills and hollers of Kentucky, and Ryan Dunn born and bred on the beaches of South Jersey. 2/3 Goat is, as it proclaims to be, "Not your average farm band." Annalyse and Ryan both have a BFA in Musical Theatre, Annalyse's from Northern Kentucky University and Ryan's from Elon University. Both made the move to NYC to pursue their careers in acting and music. 2/3 Goat recognitions include: Winner of M.R. King Productions Singer-Songwriter Competition, 2008; Featured on The Artists Loft podcast series at Tainted Blue Studios in Times Square (Release Date: 7/2/09). 2/3 Goat's song "The Way" is featured on Disc 1 of N.Y. LIbretto.
------------------------------------------------------------------------------------------
MATTHEW STITZER (director of photography) is a graduate of the USC School of Cinema-Television. He currently resides in Los Angeles, California and works at a post-production facility in Burbank.
RAYMOND J. SCHLOGEL (director of photography) is an independent Director/Producer/Cinematographer/Editor/Writer/Entrepreneur. He started his career as a commercial and graphic artist, before his love of music tempted him into a lucrative, but ultimately unfulfilling job as a disc jockey in Austin, Texas. In 2003, with not much more than a camera and a computer, Ray answered his calling to become an independent director and cinematographer. He formed Underground Planet, and he hasn't looked back since. In a matter of few short years, Ray produced his first feature, "For Love and Staci," which is still a festival favorite and has garnered many fans and much critical acclaim. Ray has also found a calling in combining his love of music and film, as he has won several awards for his cinematic music videos, ranging from country to rock to pop. Ray is also a licensed StediCam operator, and one of the few licensed Segway StediCam operators in the world. Staying on top of industry trends and cutting edge technology, Ray continues to direct, produce, and edit a variety of projects including instructional videos, music videos and concerts, television pilots, feature films, and more. Examples of his work can be found on his website.
NICHOLAS SHANE BAILEY (co-editor/photographer) has been involved in the entertainment industry for the vast majority of his life. When others were worrying about their junior prom at 16, he was worrying whether or not that a club's promoter -in a city far from his own- was going to pay him or not. An accomplished musician, photographer, producer, and occasional music video director, he can simply be summed up in one word - artist. For more on NSB and his art head to his website.
WARREN LOY and CHRIS TODD (composers) teamed up with David Cornue and Sam Holtzapple to write Smoking Bloomberg, which won the NYMF Audience Choice "Best of Fest" award in 2006. Warren and Chris also wrote Up In the Air, a choose-your-own-adventure musical. The two of them were advanced members of the BMI Musical Theatre workshop for three years where Warren won the 2001 ASCAP Gershwin Award for excellence in Musical Theatre Writing. Chris most recently collaborated with his brother, Michael Todd, on the soon-to-be released album, "Too Much of Me."