Three Actors. One City. One Dream.
"After 50 years as an actor, producer, and theatre owner, I can honestly say that of all the curriculum out there, NY Libretto is, without question, the best tool for today's aspiring young actor."
- Max Weitzenhoffer, award-winning producer of London and New York theatre: 2 Tony Awards, Drama Desk Award, and an Olivier.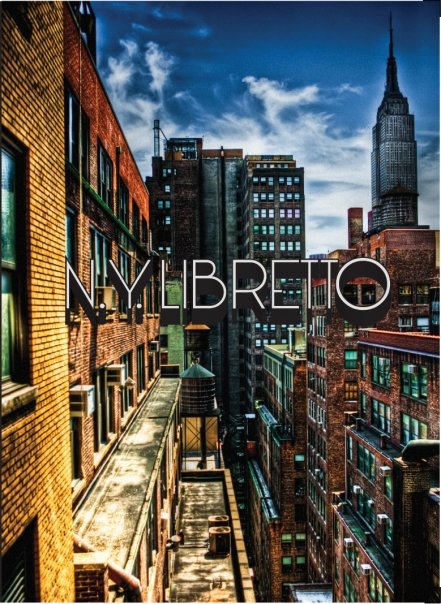 "The NY Libretto project is a MUST-HAVE for any young actor hoping to embark upon a career in musical theatre in New York City. Full of practical advice and time-saving survival tips."
- Andrea Frierson, 9 Broadway credits including THE LION KING and ONCE ON THIS ISLAND (original cast). Check out the Andrea Frierson Vocal Studio at http://www.andreafrierson.com
"NY Libretto is a fantastic tool for any aspiring actor."
- Ben Davis, 6 Broadway credits including LES MISERABLES and THOROUGHLY MODERN MILLIE.
"What Jet and his team have put together should be REQUIRED CURRICULUM for any actor."
- Rob Richardson has worked at numerous regional theatres around the country and recently performed in Broadway's A TALE OF TWO CITIES.
"It's not just about the obvious do's and don'ts of auditioning, but the day-to-day survival of actors in NYC."
- Greg Roderick recently performed in the 1st National Tour of SOUTH PACIFIC after finishing up the Broadway run at Lincoln Center.

______________________________________________________________
A NOTE FROM CREATOR, JET THOMASON

In my years at University, I learned everything that I needed to know with regard to performing and honing my skills in the world of singing, dancing, and acting. But I never really had a sense of what the "real world" of theatre was like, because one can never understand the real world of any profession until he immerses himself in it, and that's exactly what I did all of those years ago. I've seen changes in the industry over the last decade-and-a-half that completely contradict what was once industry standard, yet those very changes have become the norm.

I have been steadily working as an actor, singer, dancer, waiter, and bartender for almost fifteen years while living in New York City. I've most certainly had my struggles, and I know how hard it can be to make ends meet. N.Y. LIBRETTO is something to be turned to for inspiration in the midst of those troubling times.

N.Y. LIBRETTO is intended for actors, age sixteen and up. For anyone with the intention of moving to New York City with the dream of pursuing a career in the theatre industry, N.Y. LIBRETTO can be an invaluable asset. It would be beneficial to professors and students alike at Performance Arts high schools, colleges, and universities with theatre departments.